Tips for Leading Teams Through Times of Sadness, Anxiety, or Anger
Tips for Leading Teams Through Times of Sadness, Anxiety, or Anger
CoachHub ·
17 June 2022 ·
2 min read
If you've woken up this morning feeling additional angst and anxiety about world events, you should know that you are not alone. 
The effects of global circumstances in the last few years have brought many of us to tears as we witness disaster, disputes, and calamity on levels that we have never experienced before. I've had the opportunity to meet with global business leaders, and I can report I have never seen so many people reduced to tears of sadness, anxiety and exasperation.
So, how can we as business leaders rethink people development in times of great uncertainty? 
It's human nature to be affected by suffering, but organizations can encourage employees to take some simple positive steps toward maintaining or improving their well-being in order to  help employees thrive rather than become paralyzed in uncertainty. In my opinion, mental health begins with going back to the basics—such as going outside, connecting with others, and focusing on what brings people joy. While these tips won't solve the problems of the world, they can be a welcomed way for individuals and teams to manage  intense feelings during times of crisis and peace alike.
Tips for Maintaining Mental Well-being at Work
Lead by Example
As a manager, be sure to place your own physical and mental well-being at the top of your priority list. As leaders, we are required to lead by example, and being in our best disposition is key. Set the example for your team by focusing on the basic importance of proper eating, exercising, and maintaining a healthy work-life balance.
Smell the Roses
Invite your staff to get outside into blue-green spaces at least once a day. Such beautiful natural environments provide rich oxygen and higher levels of natural daylight that have a positive effect on well-being. Taking a step away from work also allows for new perspectives and ideas to develop.
Focus on Joy
Encourage your team to focus their attention on things that bring them great joy. Instead of turning to a glowing screen or device while on their lunch break, suggest spending more time talking to people they love: friends and family. You can also suggest your team keep a list of the positive things that happen in a given day. There's joy to be found even in small workplace successes.
Be Mindful of the Present
Based on my own experience as a psychologist, I advise trying to move from past and future thinking to a focus on the present moment. Present moment mindfulness can help people move away from rumination about the past or anxiety-based thinking about the future to awareness of the current moment. For example, we can savor the juicy pear we are eating for lunch, enjoy the cool wind on our faces as we cycle home, or feel the warmth of our pets while we relax on the sofa.
Create Safe and Inclusive Space
Most multinational companies employ a globally diverse workforce, and this offers us an avenue to encourage multicultural integration and discovery. Business leaders should create the opportunity to collaborate and, most importantly, provide an inclusive and safe environment for everyone, regardless of nationality or heritage.
Strive for creating safe, personal opportunities of development for your employees to grow and thrive together in times of uncertainty.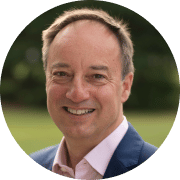 Jonathan Passmore is one of the top ten professional coaches in the world. He also serves as Professor of Coaching and Behavioral Change at the University of Reading's Henley Business School. In addition to leading Henley's Centre for Coaching, Jonathan is also a chartered psychologist and author who has published hundreds of scientific papers on coaching. Passmore holds five degrees, including an MBA and doctorate in Occupational Psychology. His wealth of coaching experience makes him a world-renowned expert on helping leaders transform their organizations while improving overall performance and wellbeing. His interests include encouraging cultural and national diversity in coaching and using scientific research to personalize the coaching experience to each individual's unique journey.
Want to learn how CoachHub can work for your business?
Request a demo now to learn more about the CoachHub digital coaching platform.