Euler Hermes supports their HRBPs with CoachHub's digital coaching sessions
About Euler Hermes
Euler Hermes is part of the Allianz group and the world leader in trade credit insurance and recovery. Their mission is to support the commercial development of companies by covering them against the risk of client insolvency, irrespective of company size, industry or country of origin. With a presence in 5 continents and across 50 countries. Today, Euler Hermes counts almost 5,800 staff and over 66,000 clients.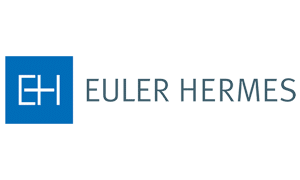 The challenge
To succeed in its many transformations – digitalisation, simplifying processes, innovation, job evolution – Euler Hermes is supporting their biggest resource, their staff. What skills will the Euler Hermes team need tomorrow to adapt to these changes? This is exactly what the Strategic People Dialogue (SPD) is all about. It was launched by the company to identify their staff's current skills and to move them towards the key skills required in the future of the business.
In this context, the role of HRBP (HR Business Partner) develops, becoming increasingly strategic. While supporting managers and workers with their daily activities, the HRBP assists them with topics related to the future and Euler Hermes' long-term strategy and objectives. This requires a certain number of key behavioural and situational skills (soft skills) for which Euler Hermes decided to provide support. From this, stemmed the desire to create a development programme dedicated to the HRBP role, integrated into a wider campaign of Lifelong Learning.
This programme benefits 37 HRBPs across 19 nationalities. Spread throughout the world, their operational areas and responsibilities vary. The development programme chosen needed to take into account this geographic, cultural and functional diversity.
The Solution
To help them scale up their strategic role, Euler Hermes called upon CoachHub to offer their HRBP population a coaching course comprising six sessions via videoconference. The aim was to help reinforce soft skills in a personalised way with a certified executive coach.
Euler Hermes defined six key skills that the CoachHub team integrated into the programme during the educational engineering phase:
Impact & Leadership
Strategic vision
Coaching attitude
Motivating communities
Innovation & creativity
Active listening & communication
Each participant is free to choose one or two skills to focus on during their coaching course. In total, forty or so staff benefitted from the initiative, which was rolled out during 2020.
These coaching courses became particularly important during the COVID-19 crisis. They encouraged HRBPs to take a step back, allowing them to find ways of dealing with this unique situation, and it was all done remotely.
To help this population further, Euler Hermes is preparing to launch its transformation coaching solution. The aim is to create strong links between the different HRBPs across the world, enabling them to work together overcome challenges.
"All the HRBPs were delighted with the coaching course.
Some have even asked for extra sessions as they really appreciated the positive impact it had on both their professional and personal lives.
As for the partnership with CoachHub, we value the smooth and impactful communication. Our needs were fully understood and translated into a well-adapted programme. Up until now, we were only familiar with traditional, face-to-face coaching, which made the success of CoachHub's 100% digital coaching approach all the more satisfying. It demonstrated that a virtual coach-coachee relationship can work really well as long as you have excellent coaches to work with!"
Marie-Aude Servant
Group Talent Manager
Want to learn how CoachHub can work for your business?
Call us at +44 (0) 20 3608 3083, email us (mail@coachhub.com) or contact us below for a demo.