Nexans develops women leadership with CoachHub
CoachHub provides coaching to female talent at Nexans to promote diversity and equality within the Group.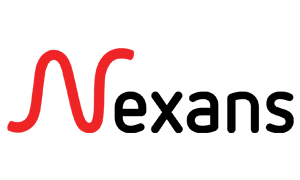 The challenge
Like many other industrial groups, representation and gender parity is a challenge for Nexans. Indeed, only about 15% of the top 100 leaders at Nexans are women. To aim for more representation, the organisation launched the Women in Nexans (WiN) initiative. It aims at creating a professional community of women and at raising awareness about the importance of gender diversity from a business performance perspective. Another mission is to launch HR initiatives both for building a pipeline of future women managers and improving wellbeing at work on Group level.
The result
Through the WiN initiative, Nexans created a network for women to give them a place to share and tools to help them anticipate the next step in their careers. This was composed of three different pillars:
a network
a leadership pipeline
an inclusive environment for women
CoachHub's online executive coaching platform solution comes into the second pillar. The project started as a pilot to test the platform and get some feedback from senior business leaders. It was then extended to talents and high potentials. The digital approach of the solution provided a lot of flexibility and allowed participants to connect with their coach wherever and whenever they wanted. Thanks to CoachHub's global reach and international community of coaches, Nexans was able to support their participants in their native languages. In some cases, the participant's managers also received some coaching sessions. This gave them an outlet to talk openly and to support their team member in their coaching journey.
"This project is the first online coaching we have done at Group level for Nexans.
I am delighted we were able to carry it out for some talented "Women in Nexans". Not only did it give us the opportunity to work digitally but it allowed us to cover the global scope of our Group with participants from all over the world."
Mary Malone
Group HR Projects Manager
Want to learn how CoachHub can work for your business?
Call us at +44 (0) 20 3608 3083 , email us (mail@coachhub.com) or contact us below for a demo.