Employee satisfaction: fundamental for the modern workplace
Intro to leadership training
Effective leadership training is essential for successful companies everywhere. Recent global developments have shown businesses the importance of being flexible, resilient, and ready for external changes and challenges. For this, good leadership is key, and as we move towards new ways of working and connecting with our colleagues, employees increasingly look to leaders to provide guidance and direction.
Leadership training is the surest way to ensure that those with crucial roles have the skills they need to succeed in their position. In this guide, get a clear leadership definition, read why businesses often rely on leadership and management courses, find out why leadership development coaching is a game-changer, and learn the main elements that businesses need to put leadership development plans into practice.
"Management is doing things right; leadership is doing the right thing." Peter F. Drucker, management consultant, educator and author
Leadership definition
Leadership is the ability to motivate others to work towards a shared goal.
Vision and communication are important here. Leaders don't just identify goals –they identify what drives individuals, and with that knowledge, they ensure the team understands their goals as relevant and important. They create engagement.
Effective leaders are responsive, skilled at adapting when problems arise, and providing direction in times of stress. They don't just direct and inspire their team, they also guide and support them. So, while leaders do many things – they're characterised by adaptability, after all – direction, motivation, and communication are key to their role.
A tip on management and leadership: Management and leadership are not identical, although some management training courses treat them as such. The skills required for leading people differ slightly from those needed for successful management, which prioritises organisation and coordination. However, the best managers are also excellent leaders. That's because their leadership ability enables them to motivate their team, leading to engaged employees and excellent results. Potential leaders may not be leaders in the workplace, but they are likely to show their leadership qualities in other contexts, such as sports or community activity. Do people rally round them, or look to them for motivation and guidance?
Why is leadership training important?
Few people are born brilliant leaders, able to influence and reassure others effortlessly. Those who are may make fantastic CEOs, directors, managers, and team leaders. Many others are skilled, driven, and adaptable, but find that leadership does not come naturally to them. How can companies support these people – the majority of leaders – to make the most of their role? That's where training comes in. Leadership training is designed to provide potential and actual leaders with what they need to be effective.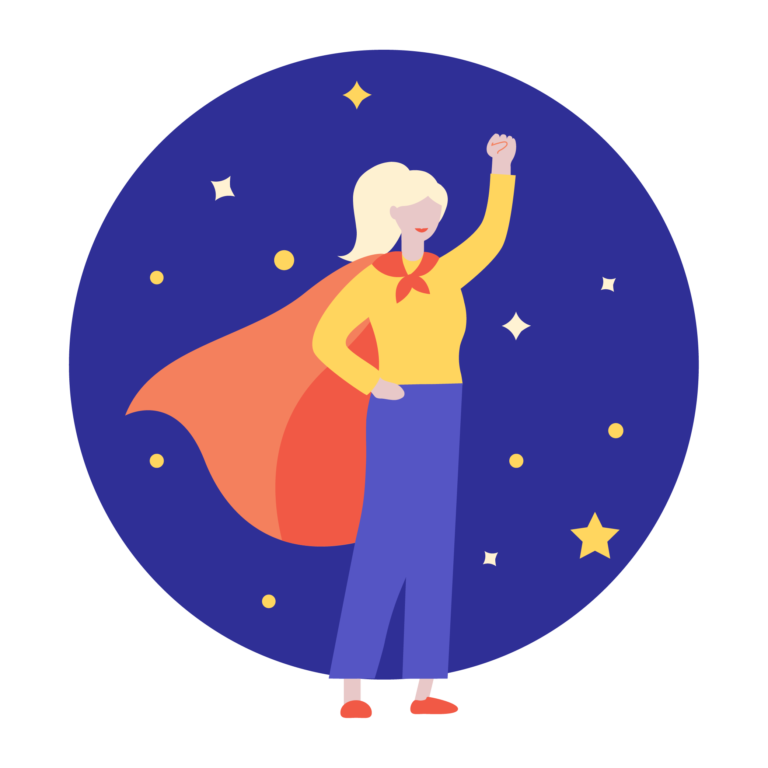 For newcomers, leadership and management training is essential – learning the principles and skills of leadership enables them to move up into their new role with confidence. Experienced leaders and managers need leadership training to refresh their skills, reflect on their strengths and challenges as a manager, and learn new techniques – because the world of work is ever-changing. Millennials are gradually moving into management roles, yet they lack preparation for them. One survey reported that 63% feel they lack leadership development. And they're not the only ones – in a report last year, 41% of business leaders said that they were concerned their business was failing to provide adequate leadership.
Bad leadership, or an absence of leadership altogether, can have catastrophic consequences for businesses. Without effective leaders, teams fall apart, employee engagement and retention rates decrease, and companies lack vision and direction. One poll discovered that trust in leaders is the most important factor for employee engagement. Dysfunctional or just ineffective leadership can lead to the disintegration of teams and failing to meet targets. The impact of leadership on an organisation is huge, and this can seem daunting. However, leadership and management courses – and other types of leadership development – can help people to become excellent leaders. Let's look at some of the possibilities.
An overview of leadership and management training
Businesses spend close to $356 billion globally per annum on employee training and education, including leadership development programs.
Organisations implement leadership and management training for many reasons. Their two top priorities are:
Up-skilling or cross-skilling current leaders (49%)
Identifying employees with the potential to progress (31%)
This training can take different forms, old and new. Let's look at three.
Leadership and management courses are a popular option for businesses wanting to help their employees to become effective leaders. They often take the form of group sessions, occurring regularly over the course of several months. These forms of training may have quite a general focus – for example, leadership training for managers – and are likely to be given by external providers. There are thousands of leadership and management courses, and the value of the content they provide naturally varies. Although they can be very useful and provide a solid grounding for employees new to the topics, their inevitably top-down approach can lead to disengagement, or participants simply wishing for leadership and management courses with a more tailored approach.
Leadership development mentoring is another form of training. It's often organised internally, with new leaders being paired with those more senior in experience. Mentees have the opportunity to ask questions, discuss any problems they're having, and receive company-specific and personalised feedback on their development.  This can be a very effective way to increase leadership skills. However, it depends on strong business relationships, and the time commitment mentoring requires from management is significant. In crunch times, this can be a big problem – one survey reports that 30% of organisations have difficulty planning these programs due to a lack of involvement from senior management.
Leadership coaching focuses on assisting business leaders to develop their own potential and utilise their skills to inspire and direct others. A modern form of leadership and management training, it's usually implemented at a company-wide level, but tailored to personal development goals. CoachHub leads in digital coaching, and offers a 21st-century option suitable for businesses of all sizes. With options including leadership coaching, leadership development coaching, and executive coaching, this form of training is ideal for companies who want to make a positive impact on their business by empowering their leaders. This type of leadership development is flexible and all-online – perfect for current times and remote workers.
Elements of leadership development
Leadership development is a process that takes time, and works best when it's personalised. There isn't a singular checklist that can turn employees into great leaders overnight, nor is there an inflexible rulebook – because leadership is all about showing initiative. But here we'll outline some of the keys for leadership development that successful training programs, mentoring, and coaching build on to help people become better leaders.
A tip: These are foundation steps, suitable for everybody – if you're looking for a program specifically designed for senior management, explore CoachHub's executive coaching options.
Identifying a leadership style
One of the challenges many people new to leadership experience is feeling pressure to change and become a more authoritative, distanced version of themselves. This impulse is understandable, but it doesn't reflect the reality of modern leadership. There is increasing awareness that there are different styles of leadership, and that leaders are most successful when they are able to be authentic.
Some of the main styles of leadership include:
Authoritative: An authoritative leader emphasises direction and motivation. They set clear goals and have clear expectations.
Democratic: Democratic leaders ensure that employees are involved in making decisions and that they are satisfied with how goals are achieved.
Coaching: Coaching leaders focus on collaboration and continuous development, encouraging employees to realise their potential.
Employees should reflect on these different forms of leadership; what are the positives and challenges involved in each type? Which do they currently feel is their own style, and – most crucially – which do they aspire to? The answer to that question will frame their leadership development goals.
Communication
"The art of communication is the language of leadership." James Hulmes, speechwriter.
Good communication is important for all employees, not just leaders. But as a leader, communication can make or break the ability to connect with a team – whether outlining goals, motivating others, giving feedback or delivering bad news. Management training courses rightly focus on communication as an area to improve, but their generalised approach means that it's difficult for leaders to monitor their own progress.
Here are some tips:
Authentic communication. This is closely connected to finding your own leadership style; how do you want to engage your colleagues? Don't try to step into the shoes of the stereotypical leader. Equally, don't shy away from the microphone. Think about the audience. Focus on what they need to know; the key points, but also the reasons and motivations. This should help to articulate goals and decisions in a way that connects. For group discussions, layered communication can be useful; present the most important information in the first few sentences, and then move to discussing details. Always be compassionate, but don't be afraid to be direct and to the point.
Listening. Accountable communication is a two-way process, and listening to others will greatly build trust in the organisation. Be a leader who is open to answering questions, and who welcomes differing opinions as a chance either to explain your own reasons, or as possible alternative ideas.
Utilise different modes. Nowadays, communication has so many forms, and this can be stressful. Employees are often unhappy with leaders who communicate only by email and avoid faster discussions – and managers who hold meetings to discuss issues that could be clarified by email are also likely to cause frustration. Consider which type of communication to use for each interaction and its suitability. Leaders should be – within reasonable boundaries, of course – responsive and reachable.
Build on it. Communication isn't only done through words, but also through actions. Employees look to their leader to see how things are progressing, and to check for changes or difficulties. Consistent behaviour, together with openness, creates trust. Leaders should follow up discussions with action, updating employees with any changes of plans or priorities.
Personal development and growth
Good leaders aren't static. They're continually changing, developing, and learning new skills. Being invested in your own progression is the key to being an inspiring leader. This also requires being aware of weaknesses. So let's talk about those for a moment. Leadership involves a host of personal challenges. Confidence is fundamental to many of the tasks required for leadership, yet it is often taken for granted. Self-belief and public speaking are skills, and people may think that lacking these means they can't be effective leaders – even if they're champion motivators and visionaries in other ways.
Personal development helps every leader, but it's especially important for new ones. Mentoring and coaching programs give aspiring leaders the chance to explore which personal skills they want to improve, and their challenges, in a supportive environment and put plans in place. What steps can be taken to stretch the comfort zone? Who can give consistent and supportive feedback as a leader works to develop confidence in their own abilities?
Looking to the future, leadership programs that focus on personal development are the best way to help leaders continuously grow, learn, and refine their leadership style – benefiting their whole team. At CoachHub, our leadership development framework centres on the principle: "grow as a person, inspire as a leader". Effective leaders have a wide impact – on their team, their company, and society. Prioritise growth by investing in leadership now.
Author:
Rosie Evans
Behavioural Scientist at CoachHub.io
Rosie is a behavioural scientist at CoachHub, where she applies insights from positive psychology, neuroscience and behavioural science directly into digital coaching programmes and an approach that drives individual and organisational transformation. She works as part of the in-house research and development team, the Coaching Lab, and contributes to the advancement of the science of coaching and behaviour change; in addition to working both internally with in-house researchers and with world-class external academic teams to design and execute groundbreaking studies.
¿Quieres saber cómo CoachHub puede hacer crecer tu negocio?
Llámanos (+34 911 98 86 18), escríbenos (mail@coachhub.com) o completa el formulario a continuación para una demo