Our Information Security Management System is now ISO 27001 certified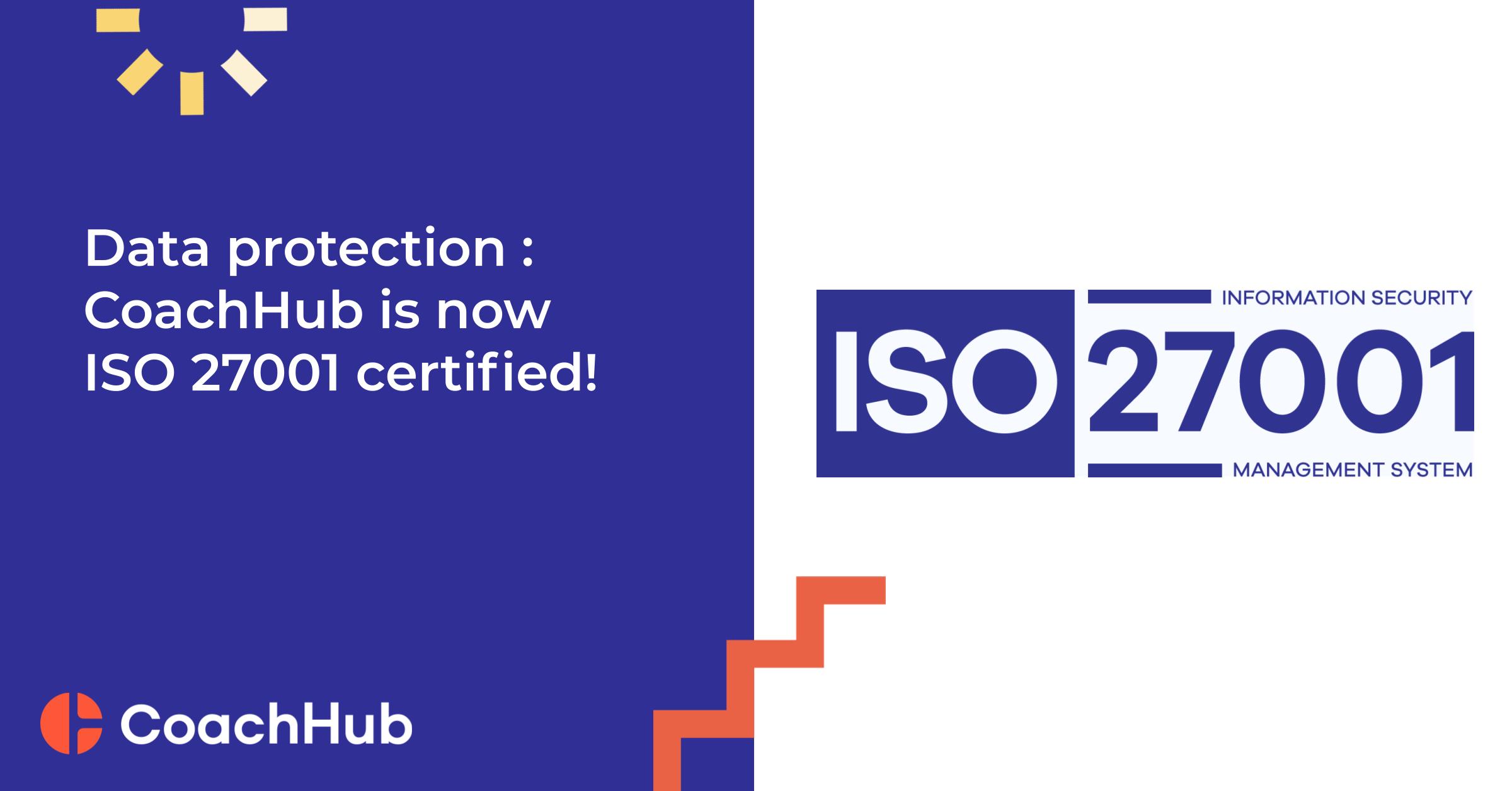 Our information security management system is now ISO 27001 certified. As the European market leader for digital coaching, we thus demonstrate the highest standards of data security!
Berlin, 13. April 2021 – Effective protection of personal data is a top priority for CoachHub, Europe's largest provider of digital coaching, because it is the only way to ensure the essential trust between coach and coachee. As cases of data breaches are increasing worldwide, the company is strategically focusing on the highest level of data security. On this path, CoachHub has now taken a decisive milestone: In order to ensure the highest level of data security and act as a reliable partner in the development strategy of its own customers such as Generali or Soundcloud, the in-house ISMS (Information Security Management System) of CoachHub is now successfully ISO 27001 certified.
As a DIN standard, ISO 27001 officially confirms the continuous improvement of data security by reducing information security gaps to a minimum. TÜV has officially confirmed the successful completion of the security and certification audit for CoachHub on April 1st, 2021. Annual review and recertification audits will continue to ensure data security in the future.
The passed certification represents a milestone on the way of the company to become the leading provider for digital coaching. Managing Director Matti Niebelschütz is proud that "we offer our customers and partner companies the highest security standards and can now repay the trust placed in us with official certification. With the ISO, we stand out as a young company in the market and set new standards."
About CoachHub:
Founded in 2018 by entrepreneurs Yannis Niebelschuetz and Matti Niebelschuetz, CoachHub is a talent development platform that enables organisations to create a personalised, measurable and scalable coaching program for the entire workforce, regardless of department and seniority level. By doing so, both organisations and their employees are able to reap a multitude of benefits, including increased engagement, higher levels of productivity, improved job performance, acquisition of new soft and hard skills, a stronger sense of purpose and alignment with company values, improved retention and more meaningful relationships with colleagues, managers and customers.
CoachHub's global pool of coaches comprises over 2500 certified business coaches in 60 countries across six continents with coaching sessions available in over 50 languages. CoachHubs coaching pool has been rigorously vetted and selected based on our evaluation of their competencies, skills, values, attitudes, passion and commitment to empowering employees to become their best selves.