Nurturing our commitment to Environmental, Social and Governance (ESG)
When we started CoachHub we knew that we wanted to create a company where we 'do well while also doing good'. We are so proud to see this dream becoming a reality!
– Matti & Yannis Niebelschütz
Co-founders
We create an inspiring workplace
We want to empower each and every one of our CoachHubbers to live by the mantra 'Be You'! That's why Diversity, Equity & Inclusion is a strategic focus for us we grow into a truly global organisation.
Learn more about our DE&I measures here.
When it comes to maintaining ethical business practices, compliance is key. Our Global Whistleblower Hotline ensures that employees can confidentially share any concerns with an external legal counsel. By encouraging employees to speak up when something doesn't seem right, we are empowering our people to make CoachHub the best company it can be.
We're greening the way coaching works
When we say it, we mean it! Our commitments have been pledged to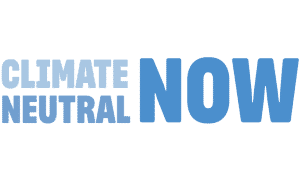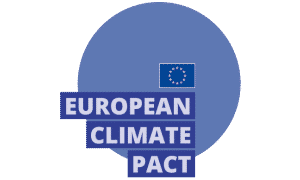 We pioneered digital coaching, and this innovation contributes to a significant reduction in our environmental footprint; 100% of our sessions are run remotely via green servers, meaning we have eliminated travel for coaches and coachees, and cut inefficient overheads like large meeting rooms and training spaces.
We consider the protection of nature and the environment as one of our greatest responsibilities, and are committed to becoming carbon neutral in all areas of our business by 2023.
Did you know?
We're a paperless company and collaborate with 'Ecosia to plant one tree for each Coachee who uses the CoachHub platform, as a symbol of growth during their coaching programme.
We leverage the power of coaching to help others via CoachHub4Good
We know the long lasting impact of coaching, that's why our mission is to democratise coaching to make it accessible to everyone. But what about those who would deeply benefit from coaching, yet don t have the means to afford it? With CoachHub4Good, we want to give back and support those who support others. With the aid of our volunteer CoachHub4Good coaches, we pledge to provide at least 1% of coaching sessions to charities and people in need completely free of charge.
Did you know?
We decided to expand CoachHub4Good to also give employees one paid day of volunteer leave per year at an organisation of their choice. It's our way of showing that doing good will always be part of what it means to work for CoachHub.
Our Charity Partners
Want to be part of our incredible growth and impact?
Check out the opportunities at CoachHub!
Our CoachHub 1-1-1 Pledge
Social responsibility on a global scale
We pledge to deliver at least 1% of coaching sessions pro bono via our CoachHub4Good initiative.
Supporting our local communities
We pledge every employee 1 day paid leave per year to support community or charity work.
Working towards a 100% carbon neutral future
We pledge to plant 1 tree per coachee to symbolise each coachee's growth path and our environmental sustainability.