3 Surefire Ways To Improve Employee Engagement In The New Normal
3 Surefire Ways To Improve Employee Engagement In The New Normal
CoachHub ·
4 February 2022 ·
5 min read
With rates of stress, anxiety, and depression skyrocketing and the 'Great Resignation' in full swing, employees who are still employed are feeling burnt out, disengaged and lost now, more than ever. A Spring Health Study conducted by The Harris Poll found that 'more than three-quarters (76%) of U.S. employees are currently experiencing worker burnout.'
In the post-pandemic paradigm, employee engagement has shifted from excitement to expressing empathy. Instead of year-end team bonding activities or parties, it is more critical that leaders are more empathetic towards their employees to encourage an understanding work environment. 
The Mind Share Partners' 2021 Mental Health at Work Report found that '68% of Millennials and 81% of Gen Zers have left roles for mental health reasons including those caused by workplace factors like overwhelming and unsustainable work.'
The same study found that '91% of respondents believed that a company's culture should support mental health'. This is why employers should not undermine the importance of the human touch, warmth and care that creates feelings of safety in the workplace, allowing employees to better manage their stress and improve their well being. 
Here are three surefire ways companies can increase employee engagement in the new normal.
Coaching Beyond The C-Suite
Coaching increases employee engagement because it allows to employees feel seen, heard and involved. An International Coaching Federation study found that '80% of people who receive coaching reported increased self-confidence, with over 70% benefiting from improved work performance, relationships, and more effective communication skills.'
While coaching for C-suites is the norm, companies should look to coaching for other employees as well – and we mean external coaches, not just their superiors. While a culture of internal coaching is healthy for fostering a leadership mindset, only certified coaches are equipped with professional training and certification to fulfil that expectation.
Furthermore, many employees may not feel comfortable speaking openly to their higher-ups about their professional development challenges for fear of seeming incapable at their jobs. Here's where CoachHub comes into play by coaching individuals on a platform that guarantees total professionalism and confidentiality.
Engaging employees in the workplace is key for any successful business, and coaching can help in many different ways. Coaching provides development opportunities and improved emotional intelligence by giving feedback that builds accountability which helps employees set and achieve their goals. This creates interest among co-workers, leading to higher productivity than usual in an office environment without supervision or guidance.
Using effective communication methods, such as sharing the importance and impact of specific tasks rather than just being instructed on what needs to be done, is a good way for employers to engage their employees.
More importantly, companies that create a coaching culture where employees identify "coaching moments" to help one another, even outside of official scope or capacity, create a supportive environment making employees feel important and appreciated increasing engagement levels. 
Storytelling As a Powerful Tool
One of the most powerful tools a leader can use to drive employee engagement is sharing authentic and personal stories that bring the company's values, mission, and vision to life.
These stories allow companies to connect with employees emotionally and resonate with the employees' emotional need to be secure, belong, and be part of something meaningful and worthwhile in a way that cold facts and hard figures never can.
According to a study conducted by Paul J. Zak, the founding director of the Center for Neuroeconomics Studies at Claremont Graduate University, 'character-driven stories trigger the release of oxytocin in the blood, which is a so-called "empathy" hormone that motivates people to bond.'
The strong bond and sense of belonging encourage employee loyalty and better relationships, creating a healthier work environment that turns the employees into brand ambassadors. 
When a company's internal narrative empowers employee engagement, it helps them feel like an integral part of something bigger, inspiring greater loyalty, improving productivity, lowering staff turnover, and increasing positive impact on customers through alignment with the brand's storytelling.
Building A Strong Community
Community building makes a huge difference in employee engagement. Employees who 'feel like they belong to a community report a higher level of happiness at work' according to LinkedIn's Inside the Mind of Today's Candidate Report. A sense of community is essential to the growth of company culture where every person feels connected and respected while working towards shared goals.
According to Gallup's Report, 'highly engaged teams show 21% greater profitability. While the research by The Engagement Institute, which is a joint study by The Conference Board, Sirota-Mercer, Deloitte, ROI, The Culture Works and Consulting LLP, found that 'disengaged employees cost U.S. companies up to $550 billion per year.'
Creating a sense of community among co-workers will help build trust since people familiar with each other are more likely to develop lasting relationships that promote teamwork within organisations.
This cohesiveness fosters better communication which quickly resolves any issues that may lead to misunderstanding within and across teams, increasing productivity—creating a better working environment and an efficient working process that leads to increased profits. 
Employees that work closely together end up sharing similar interests and goals. It also allows them to work more effectively as a team since they can play on each other's strengths and know when their team members are going through a tough time or need additional help. 
Creating these communities helps employees build their identity and sense of belonging. This makes them feel that they are welcomed and that their efforts are valued instead of feeling like they are just another cog in the wheel. 
This sense of community and support network provides comfort for employees, giving them something to fall back on when times are tough, increasing employee engagement.
In Conclusion: Leading With Humanity
Strong employee engagement helps businesses create a better work culture and happier employees, improving employee retention rates, increasing productivity, and positively impacting profits.
Therefore, employers who desire to improve employee engagement should extend coaching support to employees beyond the C-suite level, leverage storytelling as a powerful tool, and build a community within the organisation.
If there is one great lesson to be learned from the great resignation, it is that employees want to work for leaders that align with their values, care for them and treat them well in every aspect. 
By maintaining employee engagement and leading with humanity,  employers will have no issue finding and retaining great employees who want to do their best in this new normal.
Author: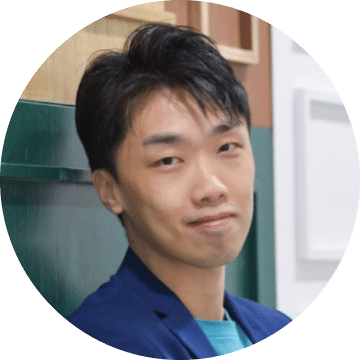 Sam Neo
CEO & Founder – StoryBuddy
Want to learn how CoachHub can work for your business?