Democratize Leadership and Skills Development Programs
An effective digital coaching program to advance and support employees across the enterprise.
Discover the program
500+ global clients trust us
Learning and development programs are key to inspired leadership
77%
Leaders report soft skills (empathy, collaboration) as their biggest weakness despite past training*
86%
High-potential employees are at risk of burnout*
77%
Voluntary turnover is preventable and includes push factors such as career development opportunities*
*Accenture (2019) – *Global Leadership Forecast (2021) – *Work Institute (2019)
A tailor-made program
Our personalized and proven approach applies the science of learning to leadership and skills development.
"We want all employees of the company to have access to these kinds of personalized Learning & Development approaches."

Jules Robert-Le Hérissé
International HR Development Manager – Chloé
Get in touch
Access our international community of 3,500+ seasoned coaches
Thanks to our rigorous selection criteria, enjoy the best professional coaches on the market, in 60 languages and on six continents.
"This digital solution gave me the opportunity to interact with my peers in different countries. We share common challenges and best practices, all the while getting better at active listening."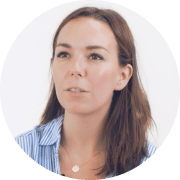 Calypso de Frondeville
HR Manager – Lacoste
Talk to an expert
The most agile and comprehensive online coaching platform
Support your employees today with the most advanced digital coaching solution on the market.
"We were interested in CoachHub because of their industry expertise, professionalism in coach selection, user-friendly platform, and strong customer management and relation."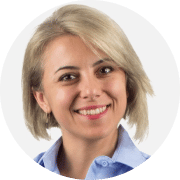 Neslihan Sezer
Head of Talent Management & Inclusion – Pernod Ricard
Request a demo